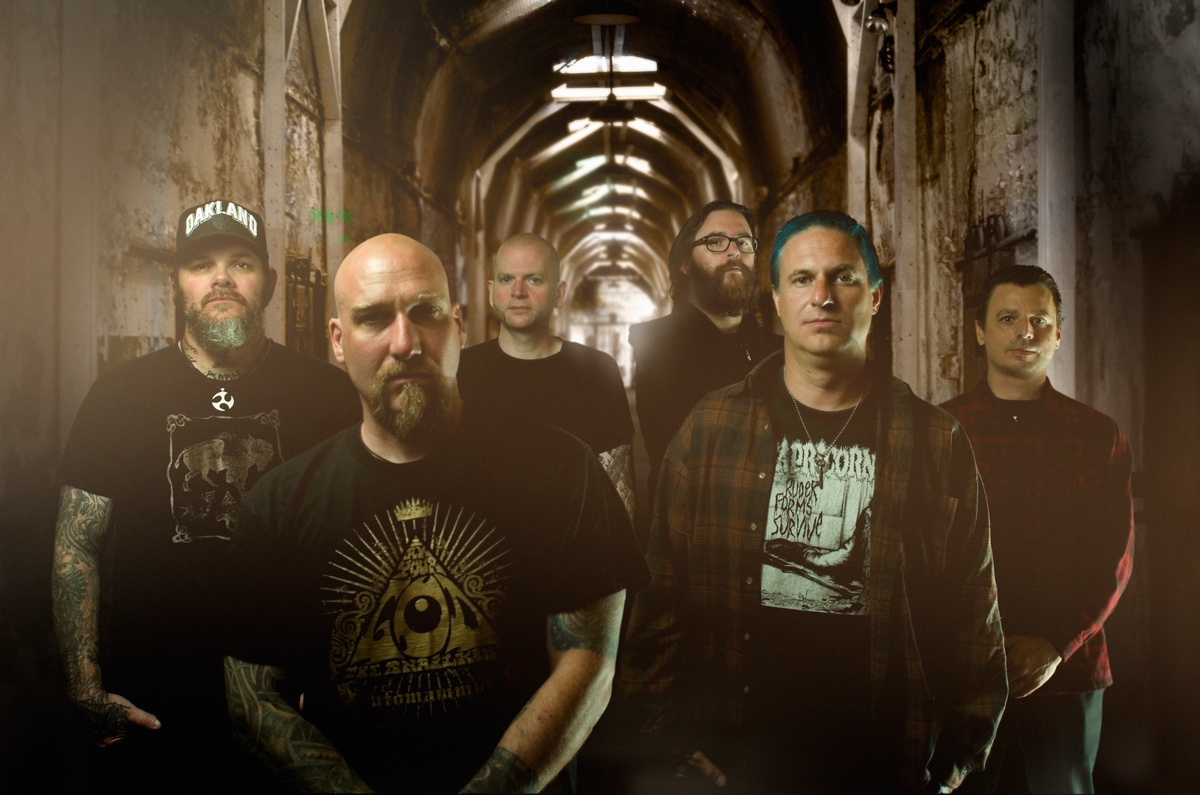 Anticipation for Honor Found In Decay, the tenth studio album by Neurosis, is really starting to intensify, as we count down each day that passes until 29 October is finally upon us. Like an eclipse, a brand new Neurosis album is not a frequent occurrence and when it comes around, every last moment must be savoured. For this momentous event, all the forces are aligned.
Neurosis have again forged an alliance with honoured engineer Steve Albini, with whom they have a longstanding relationship, who captured their monolithic sound at Electrical Audio studios, Chicago, then mastered by John Golden at Golden Mastering in Ventura. This marks their fifth collaboration with Mr Albini, unsurprising then that Neurosis have been invited to perform at ATP's Nightmare Before Christmas on 30 November – 2 December which Shellac are curating.
Aesthetics have always been paramount for Neurosis and with Honor Found In Decay, Steve Von Till, Scott Kelly, Noah Landis, Jason Roeder and Dave Edwardson's musical vision is brilliantly evoked by Neurosis' visual guru Josh Graham, who has really excelled himself. And with that, we are delighted to share with you the cover art for this prodigious album: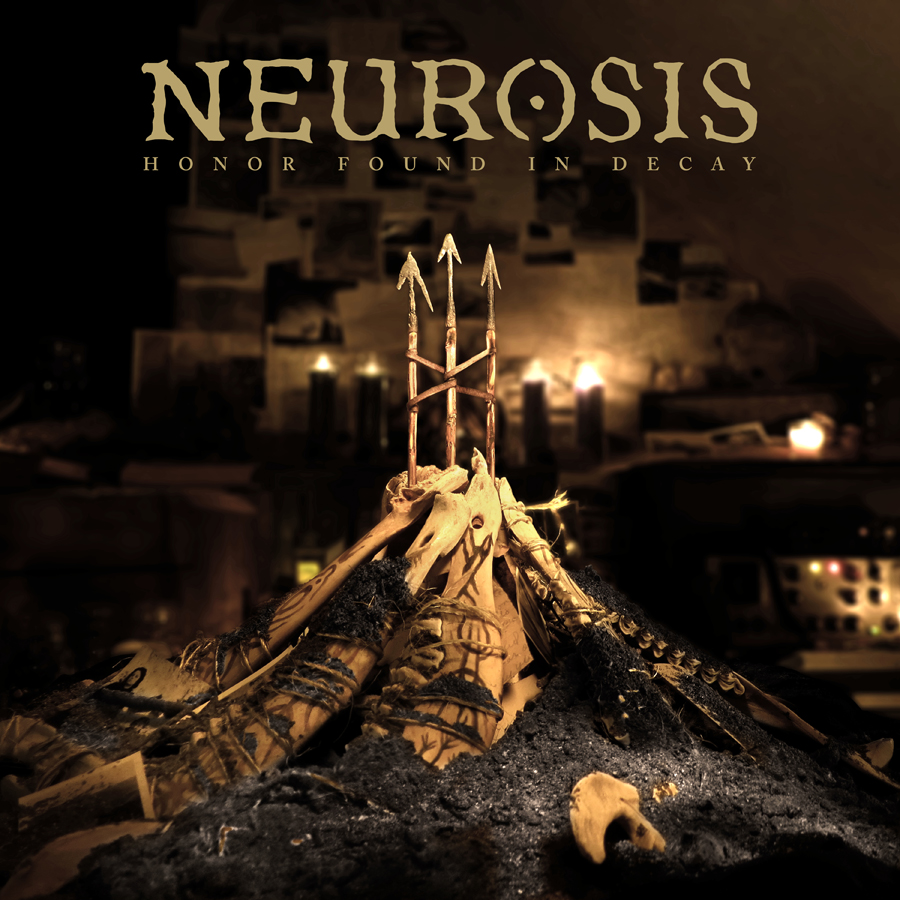 Continuing the good news, we can also proudly divulge some further details about Honor Found In Decay including the tracklisting which is as follows:
TRACK LISTING:
1 We All Rage In Gold
2 At The Well
3 My Heart For Deliverance
4 Bleeding The Pigs
5 Casting Of The Ages
6 All Is Found… In Time
7 Raise The Dawn
There are still plenty more announcements to make in the coming weeks and of course, music to share, so please keep your ear to the ground for more updates. Meanwhile, cherish this visual insight into this wonderful work of art, which is shaping up to be one of the biggest releases in the band's extensive history.