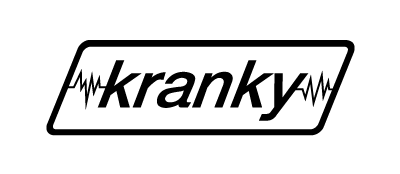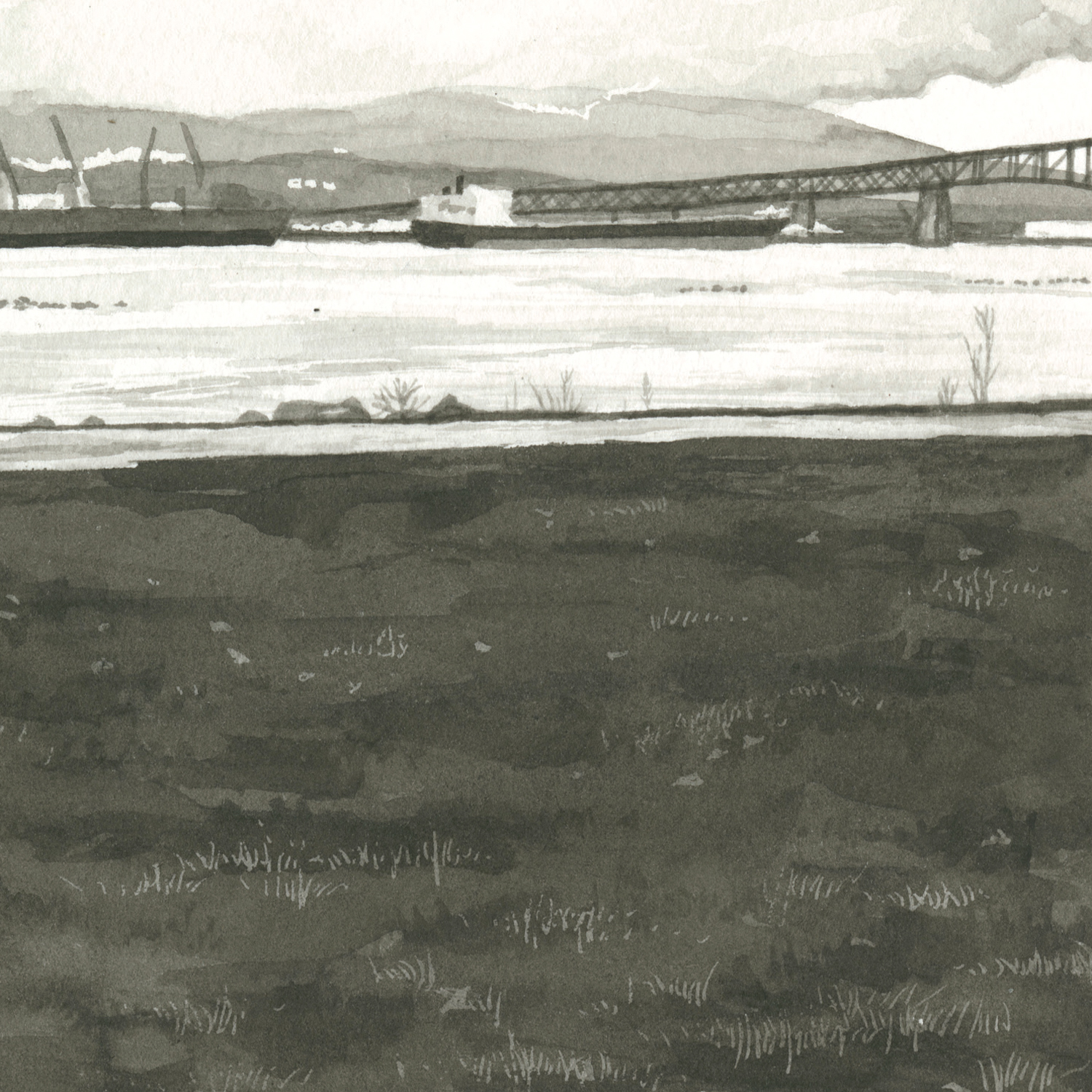 Having recently announced a brand new Loscil album, we are very pleased to offer the first MP3 giveaway from the album which will be the beautiful track, Coyote.
From Scott Morgan: "This album gets its name from an odd little ocean side park that borders industry and the Vancouver port authority and lays claim to being the birthplace of the city…In a way, Sketches From New Brighton it is a continuation of a dialogue with my environment that started with First Narrows (kranky 2004) and continued with the Strathcona Variations EP (Ghostly International 2009). It is not a rigorous "study" per se, but more a series of sketches, loose interpretations of the spaces I inhabit as well as an acknowledgement of their influence on my practice. These are my impressions, a kind of sketch of New Brighton and the surrounding area in an abstract form."
This sixth full length album from Kranky mainstay Scott Morgan sees his pulsing compositions gently unfolding in the understated fashion that has become his trademark. He designs a sonic architecture, slowly constructing, making subtle additions and subtractions, until an almost tactile virtual space is formed. Inside these spaces an aural feng shui is achieved, where less is more, where every element is in its place, and where maximum harmony is attained through the masterly placement of sound. Released 10 September.
Also recently announced is the arrival of a new Jessica Bailiff record.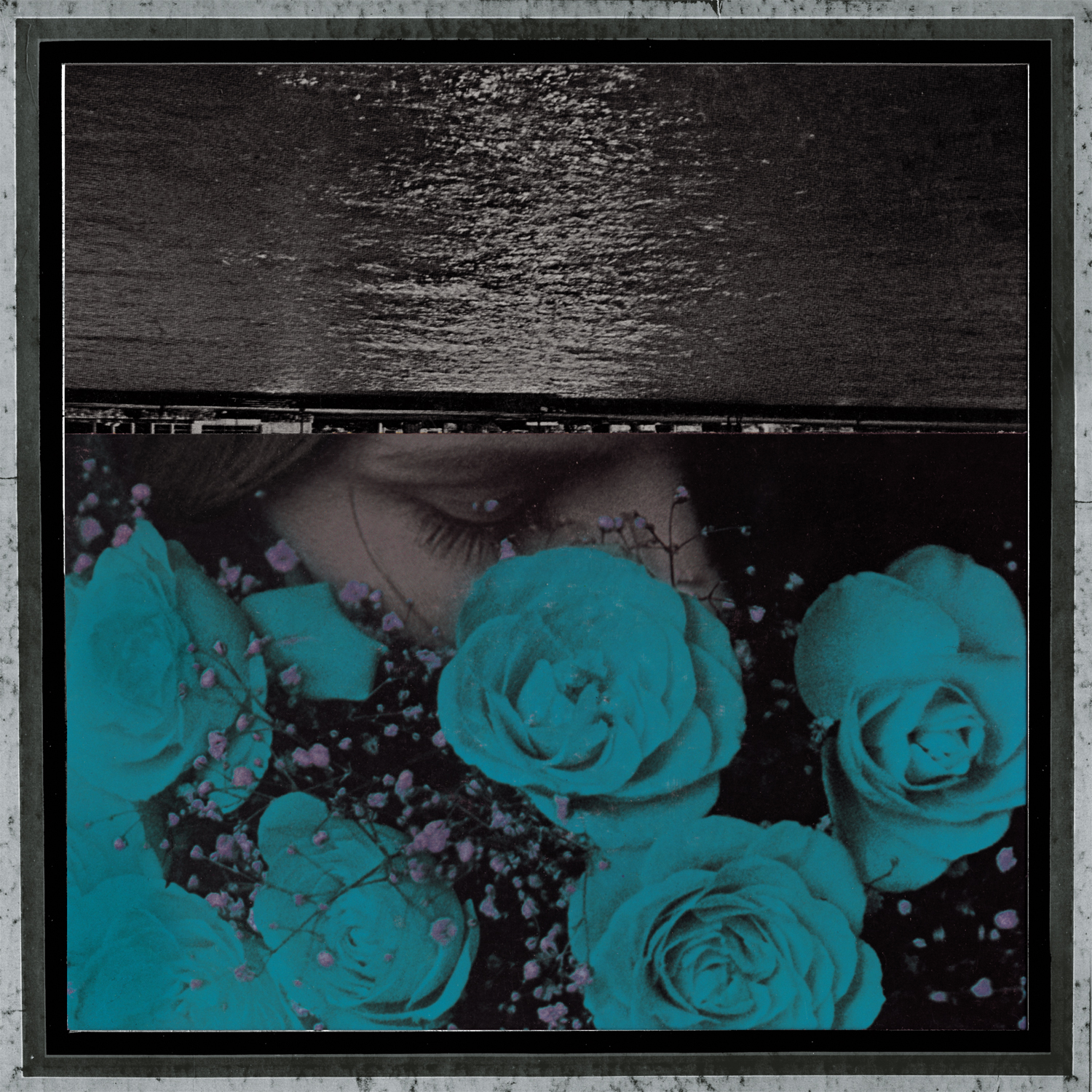 Kranky was a bit surprised earlier this year when Jessica Bailiff contacted us and asked if we wanted to preview her new album for possible release. We had no idea she had even been working on an album, let alone had completed one, and we were rewarded with a listen to her most compelling album to date.
After being in Europe for 5 weeks as a touring member of Boduf Songs, Jessica Bailiff spent much of 2011, writing and recording At the Down-Turned Jagged Rim of the Sky in her spartan home studio. Sequestering herself through the hot summer months until finished, she then passed the tracks on to her friend Odd Nosdam for final mixing.
Down-tuned, distorted bass guitar adds a new colour to her palette, but familiar ones also come into play: fuzzed and delayed electric guitar, organ, piano, cello, and drums. Noisy pop-tinged love songs nestle slyly in a bed of off-kilter lullabies and dark, metallic waltzes.
No need to recycle descriptives like "lo-fi" or "hushed vocals" – these are spurious words. This is another intimate collection of songs recorded entirely by Jessica at home, in a room next to where she sleeps. If you listen carefully, you might hear her dreaming. Released 1 October.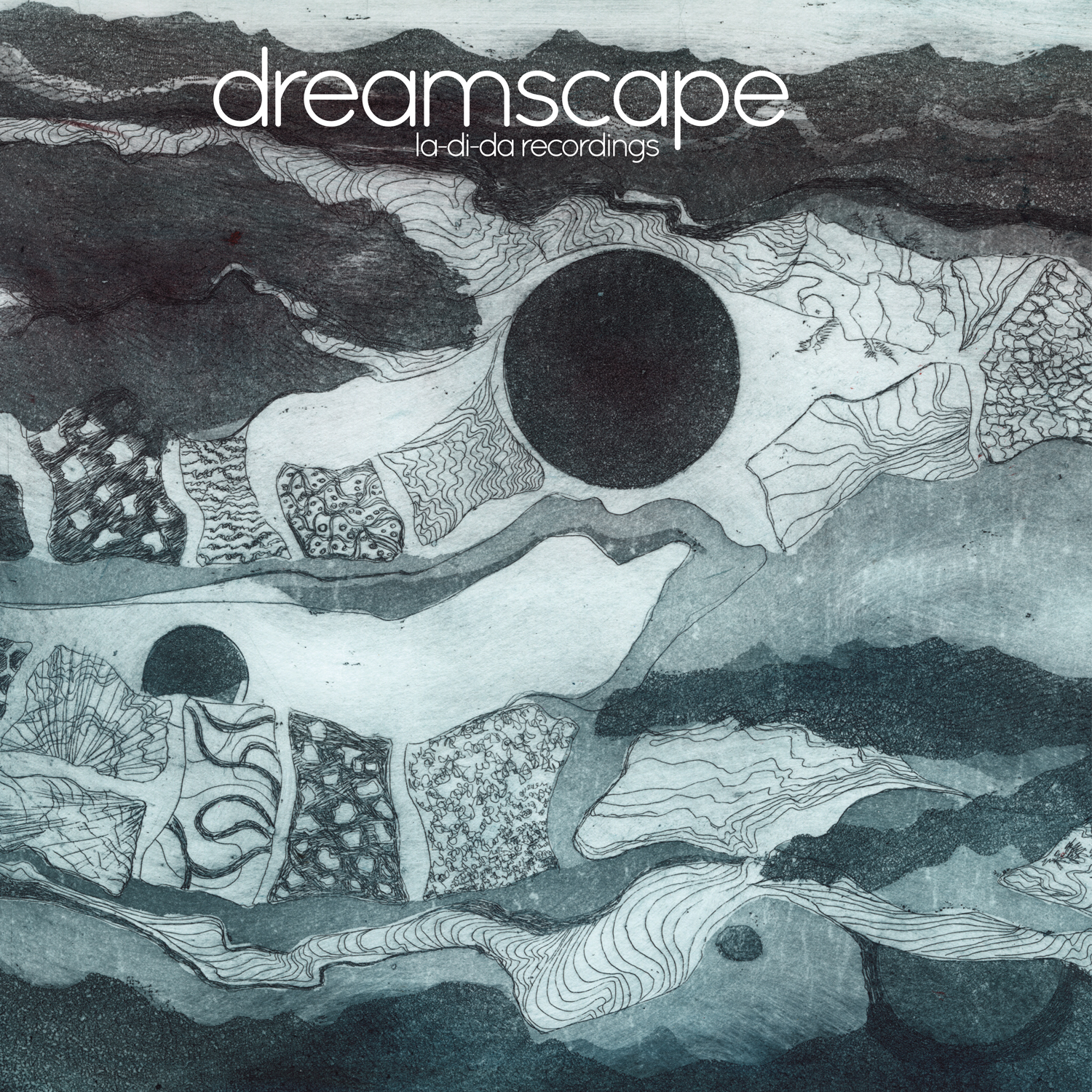 Released later this month is Dreamscape's La Di Da Recordings, and we are happy to offer the first MP3 giveaway from the album which will be the fantastic Separate Sense.
Scant information exists in the historical record for early 1990ʻs Bristol, England trio Dreamscape. Internet searches reveal almost nothing, and their entire discography consists of one 7" single and a four song EP, with a second four song EP having been recorded but never released. The group's members were Rebecca Rawlings, Scott Purnell and Jamie Gingell, the latter two also being the driving force behind the Sarah label stalwarts Secret Shine.
The first four songs on this album comprise the unreleased EP that was to be named "Greater Than God", a title that was used later by Secret Shine for a Sarah extended play. Tracks five through eight come from their only 12" release, the Cradle EP on the La-Di-Da label. As a bonus, the final track is the only remaining demo of what was to be a series of new recordings, which never came to fruition. There are a few small glitches from the original source tape on this last track, but it was decided to leave it as is when mastering instead of fudging corrections.
The songs are perfectly constructed pop vignettes, soaring, atmospheric confections that are wholly in tune with the current wave of shoegaze revivalists. The group had no drummer, instead opting for an Alesis SR16 drum machine. But rather being a shortcoming, this was certainly a strength as the solid, unwavering repetition lets the guitars and vocals radiate in the stratosphere above.
That aural pleasures such as these could not gain any wider attention in their own time is a shame. Hopefully this reissue will garner some of the praise the group should have received then. Released 20 August.
Finally, Lotus Plaza have confirmed tour dates for the Autumn and the location of their London show will be at Electrowerks on 10 November. This will be in support of their recent album Spooky Action At A Distance. This will mark their first performance in the UK.